High School Programs
We live in a competitive global economy. To prepare our students to meet these demands, we base our curriculum on Common Core standards adopted by the state of California and the admission requirements to Cal-State and the University of California. Students at Watts may also enroll in Advanced Placement (AP), dual credit, and career and technical courses.
Advanced Placement
Our Advanced Placement (AP) courses are part of the internationally recognized AP program that offers college-level courses to high school students with the intention of helping them prepare for the more rigorous coursework and self-motivated learning required in post-secondary education. By successfully completing an AP course and its associated exam, students earn credit for entry-level college courses at a fraction of the price.
Dual Credit Opportunities
As part of the New Designs Charter School system, students at Watts School can participate in dual credit opportunities through local colleges as early as seventh grade. Our partnerships with Los Angeles Trade Tech and Southwest College allow our students to begin working on their career goals while still in high school—saving money and time.
Career and Technical Education
Career and Technical Education (CTE) engages students in a dynamic, hands-on learning experience that results in the mastery of specific career and academic skills. At Watts, we offer CTE courses within our Career Pathways program.
Think Together After-school Event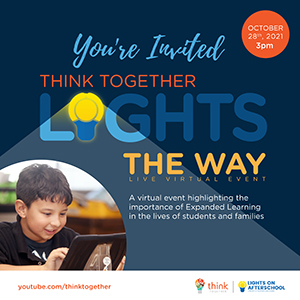 Please mark your calendars and join us for the Think Together after-school event on Thursday, October 28 at 3:00 p.m. This is a virtual event highlighting the importance of expanded learning in the lives of students and families. For more information on Think Together please visit the Think Together YouTube page.